***UPDATED with discount code! See bottom of post.***
I am
thrilled
to be the proud owner of my first
Scout
tote! I have seen them in all of my favorite local boutiques, I have friends who swear by them, and I even know a family who named their dog "Scout" after this line of products. What always attracted me to
Scout
products were the bright + fun prints that they make their products in. I was so excited when an
Uptown Girl tote
arrived at my door in the snazzy
Mint Julep
print.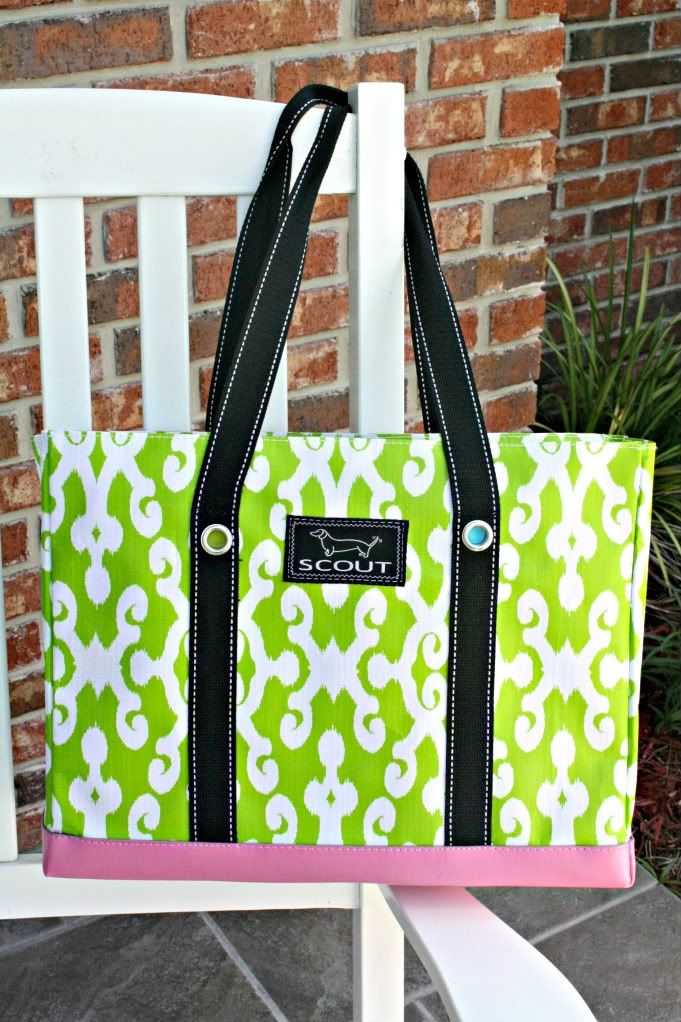 (Isn't the Mint Julep print fun?! It has an ikat sort of feel to it, which is so popular right now.)
The
Uptown Girl tote
is constructed durable polywoven fabric + is water resistant. But, one of the main things I noticed immediately about this tote that I haven't seen any others is that the bottom is reinforced by leatherette (a thick, durable material). I don't have to worry about getting a hole in the bottom, that's for sure!...
Another factor that appealed to me about the
Uptown Girl tote
is its boxy-shape. I have several totes that are great - but I didn't really have one that held boxy items well - such as binders/books. (I needed something with straight-up-and-down sides that would prevent the books from flopping over inside the tote). I often take binders + books to and from school each day and I am thrilled to have found that this is the perfect tote for this purpose!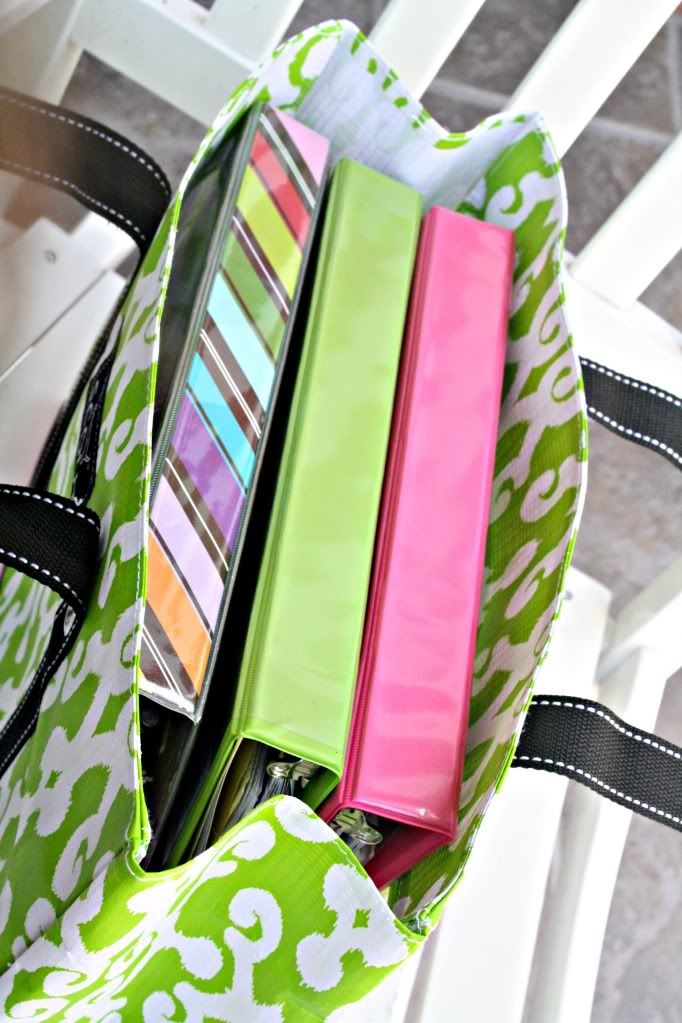 I love how nicely the tote maintains its shape + keeps the binders upright.
Now, what may be my
favorite
feature about
this tote
is the
ZIPPER!
Utilizing the zipper is completely optional
(the flaps fold-in completely as seen in the previous photos)
, but I love the zipper! The zipper keeps everything contained + if it's raining, just quickly zip-up the tote and you're good to go.
**
As mentioned, I love all of the
Scout
patterns
(all of their products are available in several patterns)
-- some of my other favorites:
**
(NEW!) DISCOUNT!
Enter code SCOUTSWAG20 at checkout for 20% off your order.

Expires 8/31/11
(p.s. I'll be posting a review of the Mightah Bin next month.)